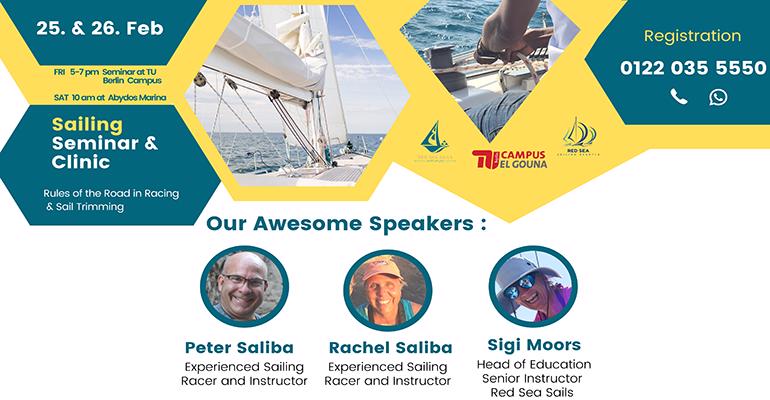 Sailing Seminar & Clinic
On February 25th and 26th, Red Sea Sails organized a sailing seminar and clinic hosted the Technical University Berlin El Gouna Campus. During this seminar on day1 participants learned about 'Rules of The Road' during racing, which included topics such as right of way, avoiding collision, tactics, rounding marks and others and 'Sail Trimming'. We are very grateful for having three fabulous speakers during this seminar, all of them are very experienced sailors and racers. Peter and Rachel Saliba have been sailing most of their life, mainly around the US and Sigi who is also head of education at the Red Sea Sails sailing school has taken part in numerous regattas.
On day 2, sailors went out to sea to practice what they learned on day 1 receiving feedback, tips and tricks from instructors.